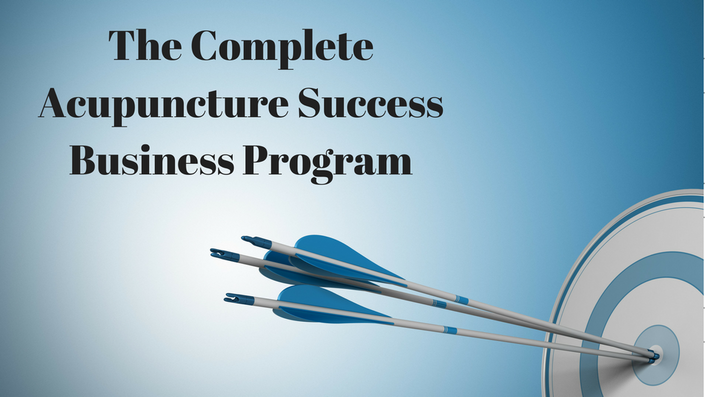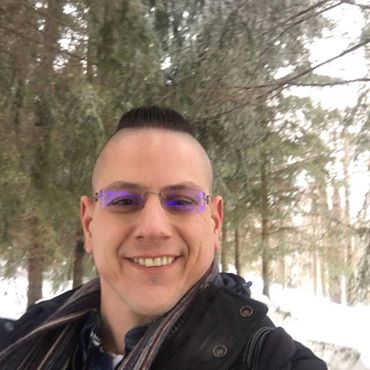 "I found Dominic's information to be Excellent! He gives very honest, interesting & practical advice to manage, grow and sustain a successful practice. It was clearly presented and detailed instructions that made sense and where practical. A lot on the information was easy enough that I could start implementing a lot of it right away. I am grateful that Dominic has taken what has been proven to work for him generously made them available in this course."
- Kevin Pinzone, New York, NY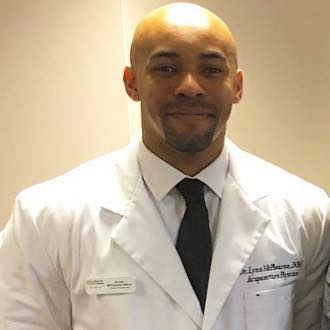 "I am a second-year acupuncture physician and business owner, the Brad Whisnant and Dr. Dominic Stapes, Complete Acupuncture Business Success program, covers what's missing in acupuncture school curriculum and the most challenging obstacle as an acupuncturist, the mindset, and keys to being a successful acupuncturist and entrepreneur.There are times where it is discouraging trying to figure it all out, and this course helps ease that with guidance from some of the best in the business.
This course provided me with everything I feel is needed for an acupuncturist to start moving towards their goals of taking control of their career, business and life. I know that no matter where I am in the course of my acupuncture career I can look back upon this information and use it as a foundation or stepping stone to greater success.I am also thankful for Brad throwing in a few of his Master Tung courses and Dr. Tan 12 Magical Points course as a bonus, so I have some enhanced skills and techniques to use, you can't build a practice if you don't get the results.
Thanks, Brad and Dr. Stapes for your time, knowledge and caring to create a course for an acupuncturist who needs that push to be great."
- Dr. Lynn McPhearson, DOM, AP, Founder, Elements of Healing Acupuncture -Largo, FL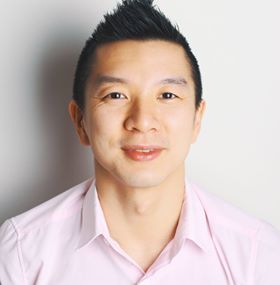 "If you are starting out or looking to make those small tweaks that will elevate your practice to the next level this is the course for you.
Brad's courses are always no nonsense straight to the point and practical. This course fills in the gaps from his first practice management course: Marketing, office management, report of findings, and clinical systems. Dominic and Brad did nothing but drop valuable gems throughout the course that help you not only get people through the doors, but also stay for continued care. These guys are in the trenches giving you real world advice on what works and what doesn't. They talk about what the "worst patient" and many other aspects of the challenges of running a successful clinic.
After going through this course and implementing these systems I definitely feel more confident on how to run my practice and communicate better with"
- Bob Wong, Founder, Art of Acupuncture -Brisbane, Australia
The Complete Acupuncture Success Business Program
A complete program for acupuncturists who are having any kind of trouble making their successful clinic a reality.
How long can your clinic stay open with only seeing a handful of patients a week?
How long are you going to depend on that second job to keep from drowning in bills?
When are you doing to take the action you need to create the successful practice you deserve?
All acupuncturists suffer from the same success problems.
"I think the biggest issues acupuncturist have are not enough patients, don't know how to get new ones, don't know how to keep them returning, how to ask for money, how to ask for referrals." Dominic Stape

PLAN FOR SUCCESS: MODULE 1
Learn more about how to:
-Reach your Goals
-Follow through with your Ideas and strategy
-Plan and have your desired outcome
-Perform like an executive
-Overcome common struggles in your profession
-Have the correct mindset for a productive plan
-Create time and use it strategically to get more done efficiently
MARKETING: MODULE 2
Learn more about how to:
-Have a Marketing Director and how to pay them
-Gain a more confidence and consistent new patient flow in the clinic
-Put together internal and external marketing events
-Ask for referrals
-Set up referral programs in your office
-See examples of how to set up inexpensive effective marketing events
-Talk to people and get them scheduled to see you
OFFICE MANAGEMENT: MODULE 3
Learn more about how to:
-Have your patients be interactive in their care and excited to come back
-Have the patients understand their treatment and comfortable with the plan
-Manage staff to be productive and efficient
-Run an efficient low overhead office with staff
-Have a front desk, marketing manager, and associate fully understand what is expected of them
and producing without you looking over their shoulder.
-Have the staff want to produce more and excited about it
-Create a employee position and how to pay them without breaking the bank
-Have staff getting more referrals
-Manage staff with rewards and policies and avoid nightmares of hiring staff
REPORT OF FINDINGS: MODULE 4
Learn more about how to:
-Give an effective Report of Findings your patient appreciates
-Give an effective initial assessment and consultation that creates strong interest from the
patient
-Give an effective useful exam
-Get testimonials and clinic evaluations from the patients
-Know what to say to patients in the Report of Findings
-Have the patient want to stay in care until their problem is stabilized
-Have the staff run the steps to an effective Report of Findings
-Plan out an effective treatment plan
-Present the plan and finances that are agreeable by the patient whether it be pre-pay or
payment options
-Have a patient pre-schedule all their treatment
-Track treatment, exams, herbs, therapies or whatever services you are delivering
CLINICAL SYSTEMS: MODULE 5
Learn more about how to:
-Make sure money and finances are not a concern for clinic success
-Never let monthly bills exceed monthly income
-Monitor new patients, existing patients, staff, money collections, and product sales and be in
more control over these things.
-Organize the office flow and communication to be efficient so that more time I spent with
patients
-Organize the office to see a steady full schedule of patients without feeling rushed or
compromising patient care.
-Read in-office statistics and what to do with them to gain more efficiency
-Have fun in practice and start living a true rewarding career
Once again this offer is for 5 foundational modules:
Module 1: Plan for Success
Module 2: Marketing
Module 3: Office Management
Module 4: Report of Findings
Module 5: Clinical Systems
Plus Bonus Module 6:
Module 6: Brad & Dominic Interview


YOUR COST: $997
---
Your Instructor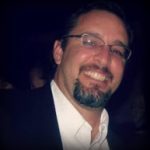 Dr. Dominic Stape, D.O.M. earned his Bachelors of Science degree in Biology and Chemistry Studies at the University of New Mexico. He was a research scientist for eight years at UNM Medical School studying cancer, anti-anxiety drugs and allergies.

Dominic received his Masters of Science degree in Chinese Medicine at the International Institute of Chinese Medicine in Albuquerque, NM and has been successfully in private practice for 16 years.
During his first 2 years of practice Dominic struggled like many of us. Dominic then started investing in himself, seeking out the advice of many teachers & coaches. Over the past 16 years Dominic has spent $100k-$300k on coaching and has boiled down everything he has learned into "The Complete Acupuncture Success Business Program." Dominic still walks the walk and talks the talk everyday in his busy clinic where we treats 35 patients a day. And he has been financially successful for the past 14 years.
Course Curriculum
Complete Acupuncture Success Business Program
Available in days
days after you enroll
Acu Biz Program Notes
Available in days
days after you enroll
Clinic Forms
Available in days
days after you enroll
Frequently Asked Questions
When does the course start and finish?
The course starts now and never ends! It is a completely self-paced online course - you decide when you start and when you finish.
How long do I have access to the course?
How does lifetime access sound? After enrolling, you have unlimited access to this course for as long as you like - across any and all devices you own.
What if I am unhappy with the course?
No refunds on recorded online courses with guest speakers. If you are not happy with the course let us know within 7 days, and we can offer you an exchange for a course of equal or lower value.